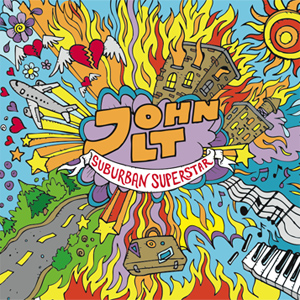 Suburban Superstar
Listen to the single,
"Nowhere to Go"
Hailing from the sprawling lawns and wall to wall carpeted basements of Cockeysville, MD, comes the new release Suburban Superstar from John LT.
A bombastic collection of piano driven sunshine drenched '60s pop and psychedelic '70s soul. With influences spanning several decades, the record is stacked with strings, horns, harmonies and grooves to keep your foot tapping and leaving you with the melodies stuck in your head.
So break out the 8-track, strap on the headphones and start singing along!
Download on iTunes or purchase a physical CD at Mother West!